The use of silicone hydrogel lenses by the general population of wearers has been well researched and reported ( 1,2,3,4). However although highly ametropic and keratoconic lens wearers can greatly benefit from the application of silicone hydrogel lenses (5, 6), the use of silicone hydrogels for this sub-set of users is not so well documented (7, 8 ) .
In the past, practitioners have largely relied on gas permeable (GP) lenses for their highly ametropic patients, including keratoconic wearers. Practitioners have listened to and advised strategies for those individuals who complain of variable discomfort, limited wearing times, multiple cleaning breaks and general frustration with lens wear. Highly ametropic and keratoconic patients demonstrate a definite love-hate relationship with their lenses and practitioners are also frustrated with the limitations that GP lenses impose. The incorporation of silicone hydrogels into piggyback lens systems allows practitioners to circumvent many of the problems traditionally associated with highly ametropic and keratoconic lens wearers, and is contributing to many more satisfied contact lens wearers in this somewhat difficult subject group.
This report will discuss two such cases to highlight the benefits of applying silicone hydrogel lenses in a piggyback contact lens system.
CASE ONE
Patient PS was a seventeen year old male referred by an ophthalmologist for keratoconic lens fitting because he was not achieving good vision with spectacles. The patient had a history of hay fever and allergies, and was taking an oral antibiotic for a skin condition.
His vision with spectacles was OD 6/60 and OS 6/7.5, and he was wearing the following prescription: OD +1.25/-4.75 x 50 and OS -1.50/ -2.00 x 110.
As expected GP keratoconic lenses produced good vision and were well-centred, however PS could not tolerate wearing them for any reasonable length of time.
Later PS chose to use Softperm lenses, for no other reason than to achieve lens tolerance and more hours of wear. As we all know these lenses have a GP centre surrounded by a soft lens skirt and are made from very low Dk materials. The oxygen permeability of the rigid optical phase is 14 x 10 -11 barrers and the oxygen permeability of the soft lens skirt material is 5.5 x 10 –11 barrers. Although PS and the clinician were fully aware of the hypoxic disadvantages of using these lenses, they were prescribed as they overcame PS's issues with comfort and best suited his needs at the time.
The lenses were OD 7.2/ 14.0 / -0.50 and OS 7.2/ 14.0/ -1.00 and the patient's visual acuity with these lenses was OD 6/7.5, OS 6/7.5 and OU 6/6.
With Softperm lenses, PS was finally able to achieve an 'academic' day of lens wear without constant lens awareness. No epithelial breaks or infections occurred but predictably PS developed hyperaemia and over a year some neovascularisation eventuated. When overwear happened, episodes of oedema were managed. Despite these consequences PS was happy to tolerate the lenses in his eyes. For PS it was a leap forward.
Silicone hydrogels offered a potential solution to PS's hypoxic complications and when the steeper base curve became available, PS was fitted with a piggyback system of Rose K GP lenses, coupled with silicone hydrogels:
Rose K lenses in Boston EO OD 6.8 / 8.7 / -2.00 and OS 6.9 / 8.7 / -1.50
Silicone hydrogels 8.4 / 13.8 / -0.75 in each eye.
The lenses located and centred well and for the first time, PS was able to achieve all-day wear and reasonable comfort. PS can remove both lenses in one pinch out technique and finds handling quite easy.
Soon after PS commenced the silicone hydrogel piggyback lens system, his hyperaemia decreased, there was no further increase in neovascularisation and over time there was a significant decrease in the filling of pre-existing limbal blood vessels. There have been no striae at review and no corneal staining. His eyes remain free of hyperaemia and the limbal arcades are no longer engorged. There have been no episodes of lens dislodgement.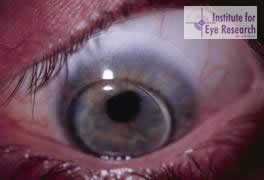 Fig. 1 Silicone hydrogel piggyback lens system
CASE TWO
NH is a twenty seven year old female with high myopic astigmatism. At initial GP lens fitting there was a history of allergies and hay fever. NH competes in karate competitions and works in an office environment. She had been using GP lenses at first presentation which she found uncomfortable, and elected to have these updated.
A few years ago when NH was finding difficulty with tolerance of her GP lenses and problems with lens movement during sport, she considered having refractive surgery. NH was not a suitable LASIK candidate and the prospect of Staar implantable contact lenses, despite the anterior chamber depth being deep enough for the procedure, was too invasive for NH to accept. Orbscan revealed normal corneal topography at the time.
Fitting silicone hydrogels as a piggyback system to support GP lens wear has proven a successful alternative for NH and she has been successfully wearing this system for over two years.
Her spectacle prescription is: OD -11.75/ -0.75 x 15 and OS -11.25/ -2.25 x 180 and her visual acuity is OD 6/7.5 and OS 6/7.5 OU 6/6.
The contact lenses she is currently wearing are:
Fluoroperm 60 Aspheric design OD 7.2/ 9.2 / -10.25 and OS 7.2/ 9.2 / -9.75 with silicone hydrogels 8.4 / 13.8 / -1.00 OU. Her resulting visual acuity with this lens system is OD 6/ 7.5, OS 6/7.5 and OU 6/6.
Despite NH's karate training and competition throws, the lens system continues to perform well, without mislocation and affords comfortable wearing days.
CONCLUSION
As an optometrist it is exciting to offer patients freedom from their previous lens rituals by providing a much needed therapeutic device. Your expertise is never more appreciated than when patients achieve a dramatic change in benefits with lens wear. The increased benefits definitely outweigh any increased costs, as your patients will demonstrate in their daily activities. Hyper-oxygen transmissible lens materials make piggyback contact lens systems a very viable correction system for highly ametropic and keratoconic GP wearers.
REFERENCES
Covey M, Sweeney DF, Terry R, Sankaridurg PR, Holden BA. Hypoxic effects on the anterior eye of high Dk soft contact lens wearers are negligible. Optom Vis Sci 2001; 78:95-9.
Keay L, Sweeney DF, Jalbert I, Skotnitsky C, Holden BA. Microcyst response to high Dk/t silicone hydrogel contact lenses. Optom Vis Sci 2000; 77:582-5.
Papas E. On the relationship between soft contact lens oxygen transmissibility and induced limbal hyperaemia. Exp Eye Res 1998; 67:125-31.
Dumbleton K, Jones L, Chalmers R, Williams-Lyn D, Fonn D. Clinical characterization of spherical post-lens debris associated with lotrafilcon high-Dk silicone lenses. CLAO J 2000; 26:186-92.
O'Donnell C, Maldonado–Codina C. A hyper-DK piggyback contact lens system for keratoconus. Eye Contact Lens 2004;30(1):44-8.
Giasson CJ, Perreault N, Brazeau D. Oxygen tension beneath piggyback contact lenses and clinical outcomes of users. CLAO J 2001; 27(3):144-50.
Yeung K, Eghbali F, Weissman BA. Clinical experience with piggback contact lens systems on keratoconic eyes. J Am Optom Assoc 1995; 66(9):539-43.
Kok JH, van Mil C. Piggyback lenses in keratoconus. Cornea 1993; 12(1)60-4.